ISO & Quality
ISO & Quality
ISO 29990/ 29991 Certified (International Standardization)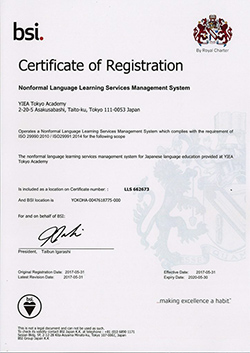 We have been certified for both ISO29990 and ISO29991, for our "non-formal language learning services management system for Japanese language education".
We are proud that our management system, instructors, and curricula have received independent affirmation at the international standardization level. In the spirit of the pursuit for quality, we hope to always keep listening to our students and all parties concerned in order to continuously provide high quality Japanese language education.
We are committed to quality and excellence.
About ISO 29990/29991
ISO29990
This standardization sets the standard for providers to ensure the quality of learning services for non-formal education and training.

ISO29991
This is a spin-off of the ISO29990 and sets the standard for language learning services.
Merits for Customers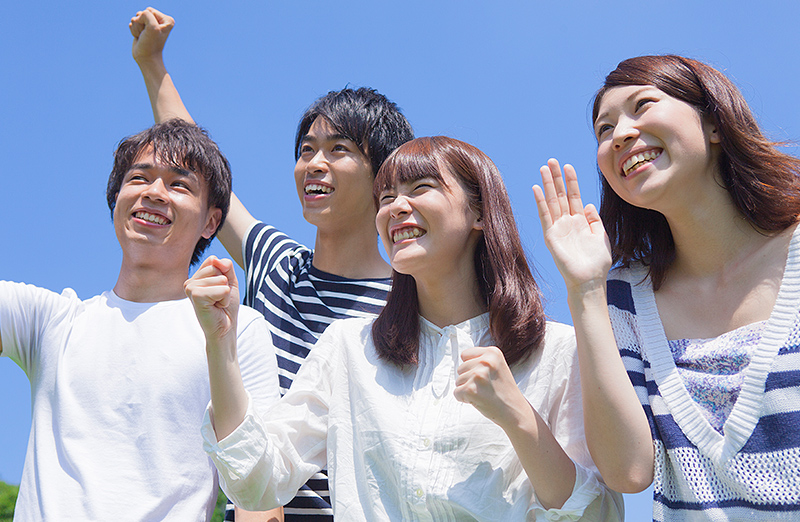 Language learning services are changing at a fast pace. Certification ensures our customers that we always maintain quality while we evolve with time.
Certification Authority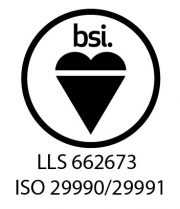 BSI (British Standards Institution), awarded the Royal Charter, is the oldest national standard certification authority.