Why Choose Us
Why Choose Us
Greeting from the Director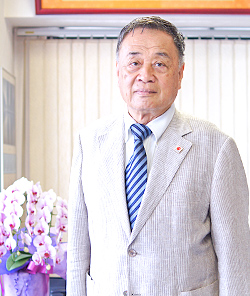 With the continuing development of modern telecommunications, the distance between countries is shrinking with each passing moment. Today, using the Internet, anyone in the world can gain instant access to a wealth of information about Japanese culture and society.
In this borderless age, however, there is an increasing demand for those with practical knowledge of Japanese customs and culture, which are very different from yours. Many students are coming to Japan in order to study the Japanese language and business practices, thereby becoming active members of the societies both inside and outside this country.
We want to help you with your first steps along the path towards success. We have the latest information. Our friendly staff and experienced teachers will assist you in your studies.
We are looking forward to seeing you at YIEA Tokyo Academy.
What We Teach

Students from different countries all communicate through the Japanese language. By studying together, students not only learn about Japanese culture but also expand their understandings of different cultures. Day to day exchanges through classmates best promote internationalization.
Complimentary kanji classes and Pre-intermediate level classes are provided according to needs. Students at N2 level or above take elective classes twice a week in accordance with their goal and purpose.
Guidance & Advancement

Students who plan to advance to universities, graduate schools, and vocational schools are provided with up-to-date information and opportunities to attend college fairs. Teachers offer guidance to students and follow their progress in the long process. Preparation for admissions interviews is emphasized and EJU/ JLPT Preparations are available as elective classes.
For those who wish to find employment, information about job fairs are provided and Business Japanese is available as an elective class.
ISO & Quality

We have been certified for ISO since 2017 and are presently certified for ISO21001:2018 and ISO29991:2014 (Japanese Language Education Management System).
We also subject ourselves to other independent evaluations by third-party organizations at different intervals in pursuit for continuous quality.