What We Teach
What We Teach
What qualities should you look for in a Japanese language school if you wish to enter a university?
YIEA Tokyo Academy has all the right qualities.

A school that can build a good foundation for your Japanese language.
A school which enables students to communicate smoothly with native Japanese.
A school which can give attention to individual needs.
A school staffed with knowledgeable, experienced teachers.
A school which provides thorough preparations for both JLPT and EJU.
A school where graduates have advanced to leading universities in Japan.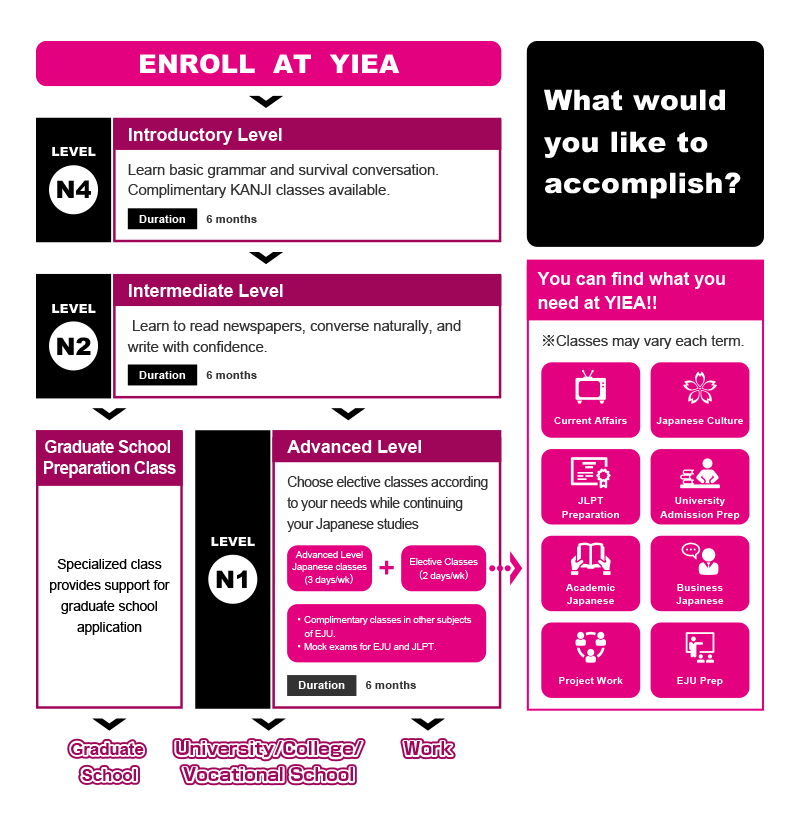 YIEA Tokyo Academy and the Students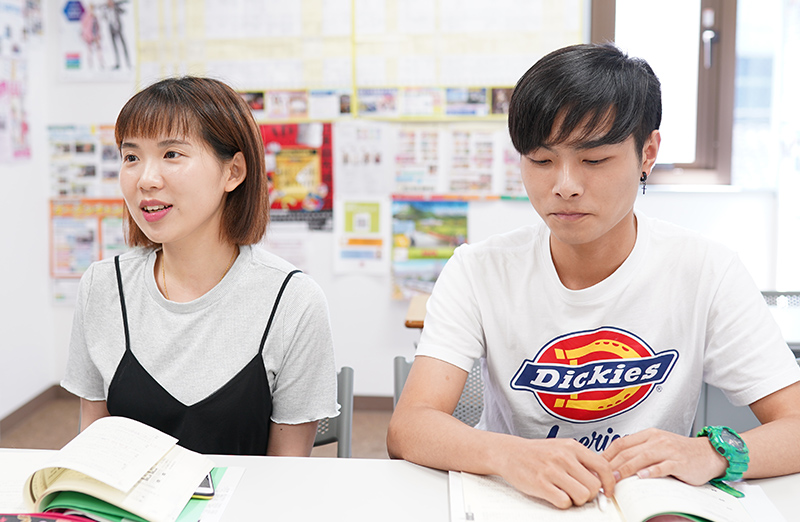 We emphasize a Japanese language education which helps students achieve real life goals. The majority of students are in their twenties, and 200-300 students from various countries join us every year.
Curriculum and Teachers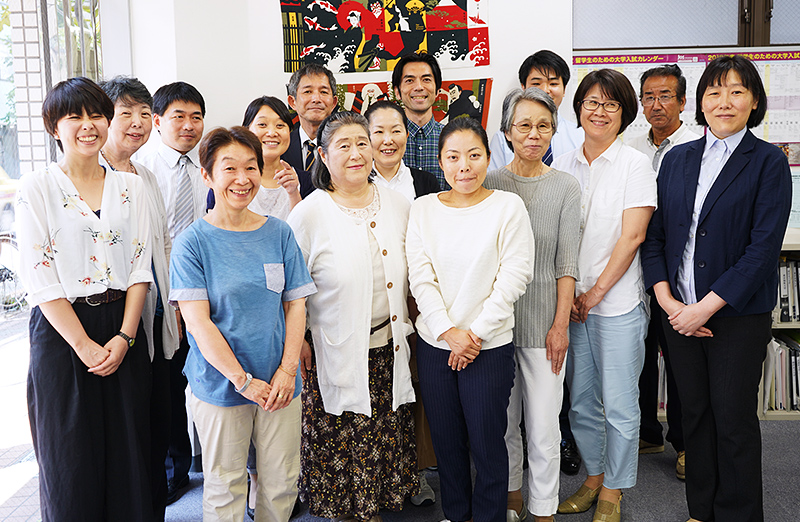 All our teachers are qualified language instructors and native speakers of Japanese. All classes are taught in accordance with our prescribed curriculum; students use the same textbooks across classes of the same level.
Classes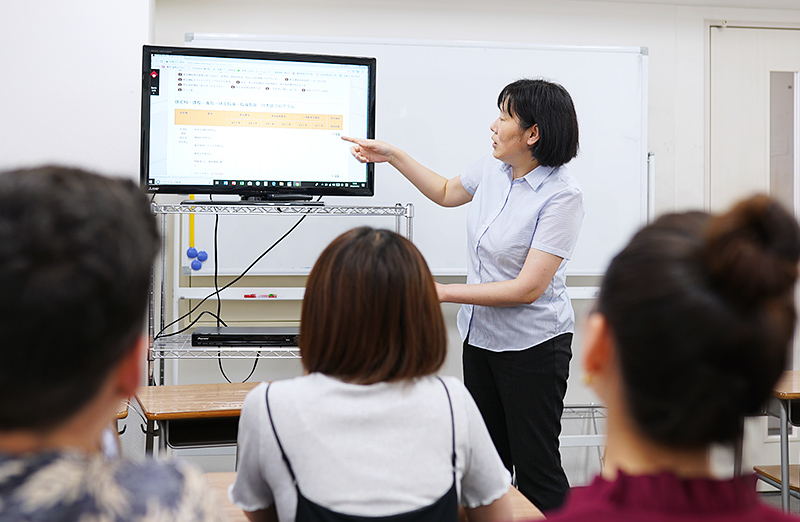 For maximum efficiency, we utilize the "direct method" of language teaching where only Japanese is used in class. Students from different countries all communicate in Japanese. The number of students in each class is kept under eighteen to ensure personal care to each student.
Cultural Experiences
Students not only learn Japanese in classes but acquire a versatile understanding of the Japanese language and Japanese culture through school events such as Speech Contest, Sports Day, Cultural Exchange, and Field Trips.
Reliable Support
Subsidy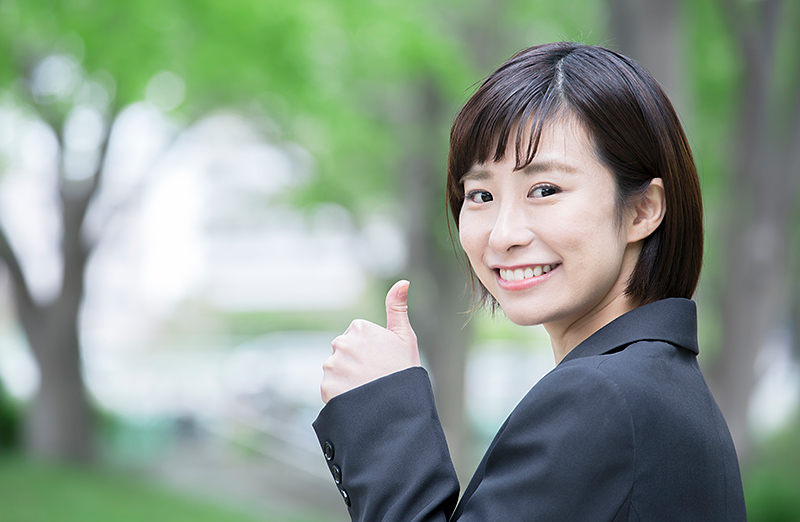 Two types of subsidies are available. One is government sponsored and targets students who have attended over 6 months by March every year. The other is provided by the Academy at the time of graduation. Subsidies/ scholarships provided by other organizations may also be available.
Government Sponsored Subsidy
Available to students with excellent grades and attendance records.
¥30,000 monthly subsidy is awarded for one year.
YIEA Subsidy
Awarded to students at the time of graduation for excellent achievement in securing a spot in a top-flight university.
Student Insurance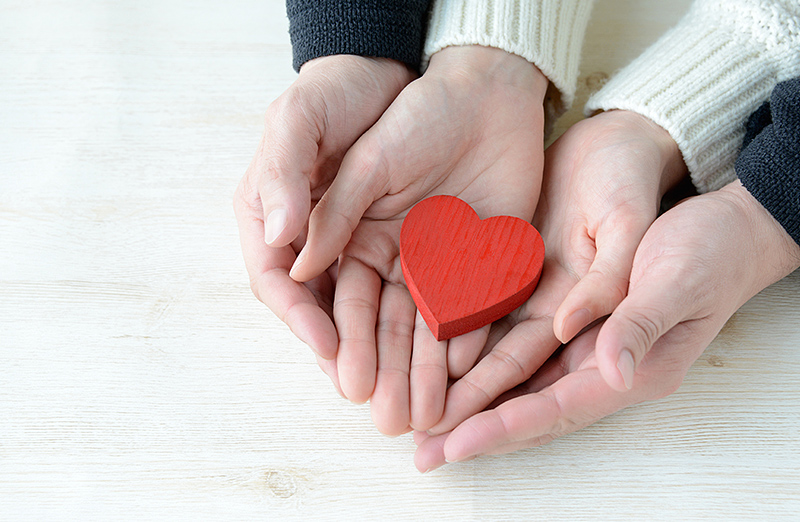 All students are covered by accident insurance for the duration of their enrollment in case of accidents or injuries.
Guidance & Advancement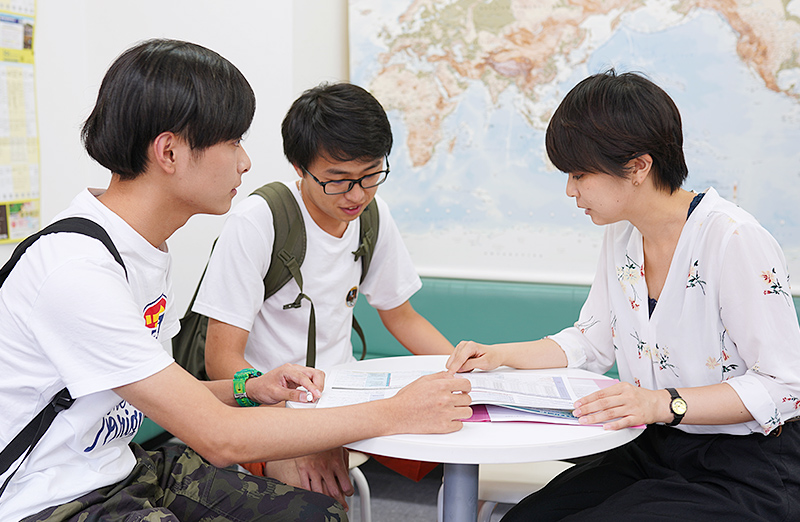 Most of our students either advance to an institute of higher education or they look for employment. We provide information and support throughout the year.