2022.01.26
I will start research on pedagogy!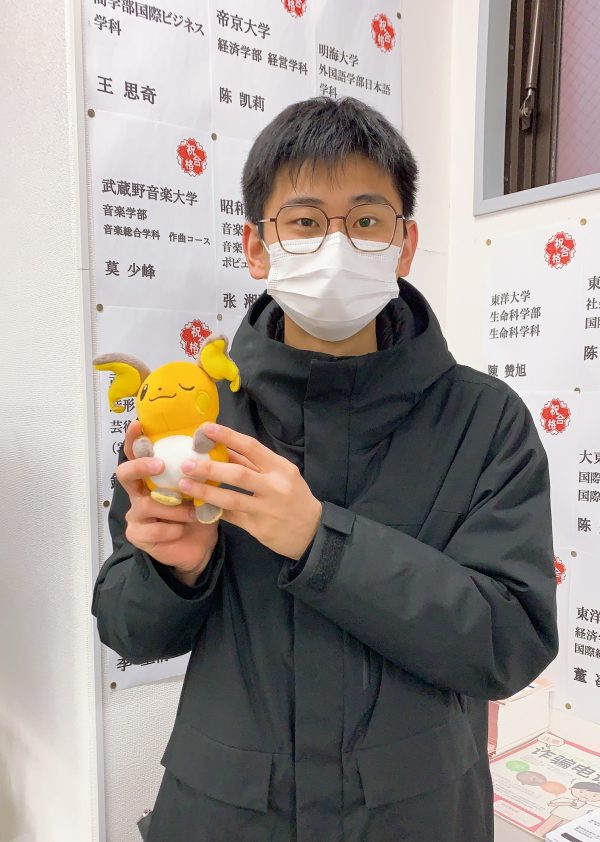 CHEN JIONGKAI, who graduated last year and has been a non-degree student at Waseda University, visited YIEA and told us that he would be admitted the graduate school and start his research focusing on diligence and academic performance of university students.
We are glad that his effort finally bore fruit!
We wish you the best of luck!